Hi everyone! Lately, I've seen quite a few videos about childhood reads on BookTube, namely
ReadbyZoe's
most recent one, which inspired me to do the same thing in a written form. However, you'll quickly realize that many of them are actually writt
en for a much older audience than I was at the time (I only wanted big books, basically). Anyways, I hope you guys enjoy this post and think about the books you enjoyed reading when you were younger! I'd love to
know about them.
1. Anne of Green Gables by Lucy Maud Montgomery (the obvious one)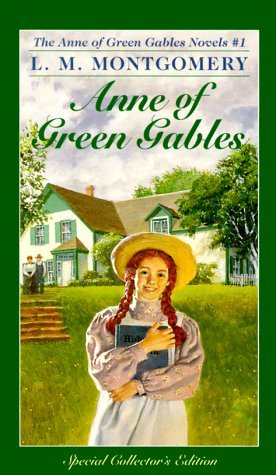 As most of you probably know, I'm Lucy Maud Montgomery's biggest fan mainly because of her Anne series. I read the first book when I was about 8 years old and I never stopped loving this series. As of today, I've probably read LMM's books a hundred times (which isn't even an exaggeration), so I would highly recommend her books, especially this one. It's about a young orphaned girl who is adopted by a family who only realize when they get her that she's a girl, even though they had asked for a boy. Anne is my favourite character ever and I've wished I could be her countless times. Gilbert Blythe, another character in this series, was my first book crush and I swear you'll fall in love with him if you give this book a chance. It's set in the early 1900s and it's written in a poetic way that makes those books perfect for adults as well as children.
2. Emily of New Moon by Lucy Maud Montgomery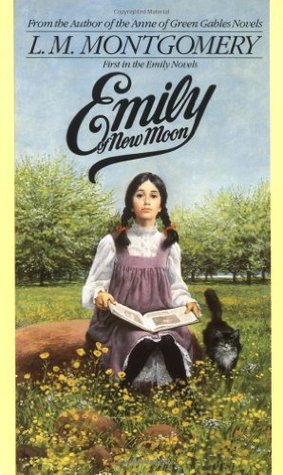 Continuing the way I started this list, I have to tell you that this other series by Lucy Maud Montgomery caught my heart quite early in my life (in 2007, if I believe my library's archives). This book, although it might sound similar to Anne of Green Gables because it's about an orphan, but Emily's story is completely different from Anne's. It's much darker (but only because Anne is such a positive anc charismatic character while Emily's life is really sad and she doesn't have as much positivity as Anne does), but it's still written in the beautiful way LMM's other books are written and it presents incredible characters that you'll remember forever.
3. Little House in the Big Woods by Laura Ingalls Wilder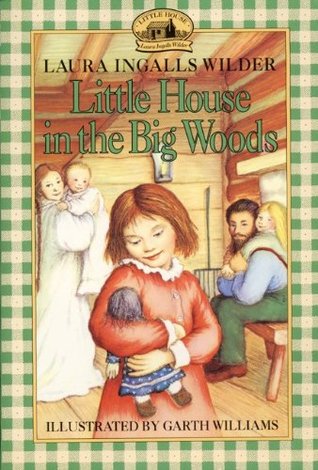 As a big fan of this TV show, I had to read the books, especially since they were some of my mother's favourite books. I think they might have been some of the favourite books I read, since I owned the three first of the series and my mother read them to my sister and me. I actually pretended I was Laura while my sister said she was Mary and we'd act some scenes together. I received a nightgown that looked exactly like one of Laura's dresses from my grandmother, who made it specially for me with a cap. I went to bed with little braids to look like Laura's TV show character and the nightgown was destroyed by the time I stopped wearing it, so you can probably see how obsessed I was with this series.
4. The Princess Diaries by Meg Cabot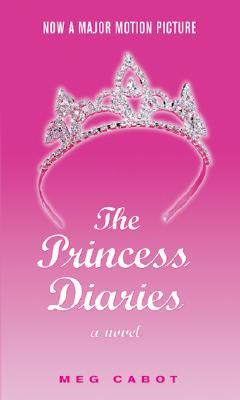 I started reading this series pretty young and it followed me throughout the years, so much that I actually got to review the most recent book of this series (which made my ten-year-old self very happy). It's one of the first series I recommended to my sister when she started reading, which brings back many old memories of us fangirling together. It's something that I would recommend to any young girl, because it makes you fantasize about being a princess in a realistic way.
5. Eragon by Christopher Paolini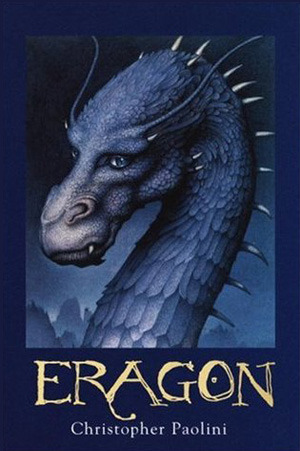 I'm one of those weird little girls who didn't care about the types of books she read, so I read this book when I was 7 or 8 years old - before the movie even came out. I loved this particular book, but since I was so young, the sequels got too complicated for me and I ended up giving up on the third book. I do plan on rereading this series one day, maybe when I have children, because it made me wish so hard that I could have my own dragon (I pretended I slept under my dragon's wings when I was younger).
6. The Sisterhood of the Traveling Pants by Ann Brashares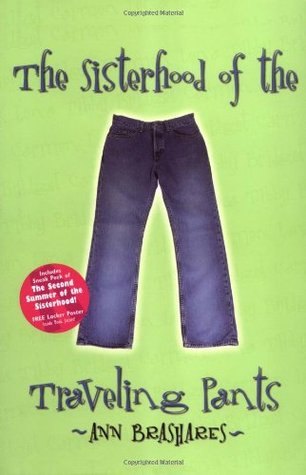 I have no idea what age I was when I first read this series, but I know for a fact that I was way too young, because the last one kind of freaked me out when I read it (my parents never put a veto on what I wanted to read since I read so much, but I wish they had a few times, because some books kind of traumatized me). I do remember that I wished I had such a large group of close friends, since it's always only been me and my best friend, as well as a few other friends, instead of me and my three best friends, like it's the case with the girls in this book. I wanted my own pair of jeans like that, too, and I truly think it's a fabulous idea for a series.
7. I Am Number Four by Pittacus Lore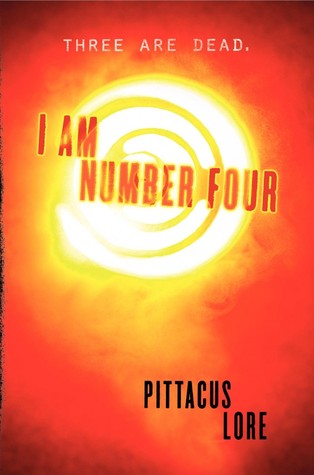 I wasn't as young when I read this book, maybe 12 years old, but I'll count it. I did read this after watching the movie (which gave me a huge crush on Alex Pettyfer, haha), but I remember loving the complexity of the books, which was much more interesting than the movie. I think I read the first three books of this series, but I would have read all of them if they were on sale where I live (which they sadly aren't. They release one every three year or so and it sucks).
8. Stolen Voices: Young People's War Diaries, from World War I to Iraq by Zlata Filipovic
This is one of the first non-fiction books I read and it really stuck with me through the years. I couldn't believe how sad those kids' lives were when I read this, especially since a lot of them were my age. It made me open my eyes to the world I lived in and I think it's one of the reasons why I'm so interested in history today, especially during wars. I would highly recommend it.
9. The Saddle Club series by Bonnie Bryant
As a young rider, I had to at least watch this TV show, which I very happily did. Steph, Carole and Lisa were my models and I wanted nothing more than to be as good a rider as they were, even though it's a known fact to all riders that they'ra actually quite bad in the version I watched (I was 5, so give me a break). When I discovered that there were books of this show, I was the happiest I'd ever been. I flew through all of the books I could get my hands on and they were my favourite ones. This is making me quite nostalgic, because I almost forgot about them and my 7-year-old self would probably never forgive me for that!
10. Harry Potter series by J. K. Rowling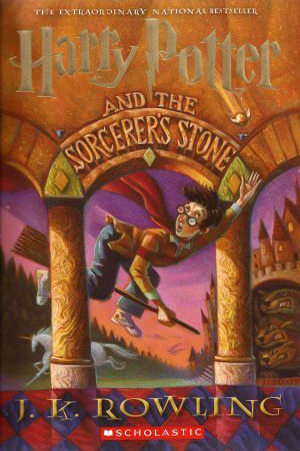 You didn't think I'd do such a post without including Harry Potter, did you? It's definitely one of my childhood favourites, so a list like this one wouldn't be complete without it. I watched some of the movies first, because they came out when I was quite young, but I went to every single one of their theater releases (which scared me of the theater for quite a while, because they were scary movies for a young kid and the loud noises made it even worse) and I read the books as soon as I learned how to read. I've always been called 'Hermione' as a joke in my family because of my love of books and my obsession with school and being right, so I remember loving her hair (which is embarrassing) and when I'd take off my Laura Ingalls braids, I turned into Hermione for the day, which was awesome (I mean, cosplaying two characters pretty much at once, how awesome is that?). Basically, I would completely judge you if you told me you haven't read/watched this series (sorry not sorry).