I'm the kind of person who thinks way too much and ends up really tired at the end of the day. Whether I'm tired from school, from work, from meeting new people, from exercising, from worrying or from life in general, I need ways to energize other than sleep, since I can't possibly just go home and sleep for 20 hours every day. My favorite way to compensate for a draining day is simply to curl up on my bed with a good light-hearted book, a cup of tea, a scented candle burning in the corner of my room and soft music playing. During these moments, I don't look for complicated dystopian novels or huge classics, but cheesy YA books. Those are basically my addiction, as well as my guilty pleasure. I just love to read swoon-worthy, heart-warming and short books that will lift my spirits and make me all giddy and happy again. I know these might not be everyone else's taste, but believe me: some of them are true gems. Here's my list of recommendations in no particular order.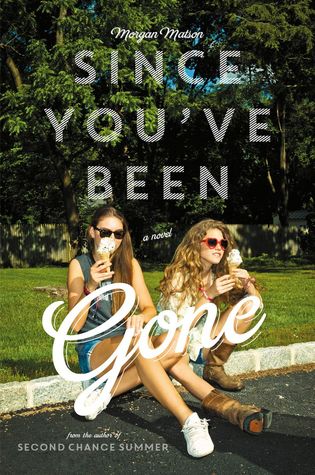 Since You've Been Gone
Morgan Matson
It was Sloane who yanked Emily out of her shell and made life 100% interesting. But right before what should have been the most epic summer, Sloane just…disappears. All she leaves behind is a to-do list.
On it, thirteen Sloane-inspired tasks that Emily would normally never try. But what if they could bring her best friend back?
Apple picking at night? Okay, easy enough.
Dance until dawn? Sure. Why not?
Kiss a stranger? Um...
Emily now has this unexpected summer, and the help of Frank Porter (totally unexpected), to check things off Sloane's list. Who knows what she'll find?
Go skinny-dipping? Wait...what?
These Are the Moments
Jenny Bravo
You can't go back.
You can't go back.
You can't go back.
Wendy Lake
... Big dreams. Small bank account. Back home from college, she's the girl with the day job, the girl whose mom still packs her lunches, the girl with the memories she can't shake.
Simon Guidry
... The boy who holds her past in his pocket. And maybe her heart, too.
This is the story on-again, off-again Wendy and Simon, told in the
now
and
then
of their relationship. As the couple is thrown back into each other's lives through their friends' wedding, These Are the Moments dares to ask the questions:
Do people ever really change?
Do two people, who can never make it work, actually make it right?
And most importantly, do they even want to?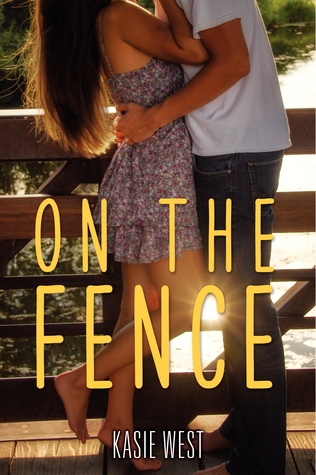 On the Fence
Kasie West
For sixteen-year-old Charlotte Reynolds, aka Charlie, being raised by a single dad and three older brothers has its perks. She can outrun, outscore, and outwit every boy she knows—including her longtime neighbor and honorary fourth brother, Braden. But when it comes to being a girl, Charlie doesn't know the first thing about anything. So when she starts working at chichi boutique to pay off a speeding ticket, she finds herself in a strange new world of makeup, lacy skirts, and BeDazzlers. Even stranger, she's spending time with a boy who has never seen her tear it up in a pickup game.
To cope with the stress of faking her way through this new reality, Charlie seeks late-night refuge in her backyard, talking out her problems with Braden by the fence that separates them. But their Fence Chats can't solve Charlie's biggest problem: she's falling for Braden. Hard. She knows what it means to go for the win, but if spilling her secret means losing him for good, the stakes just got too high.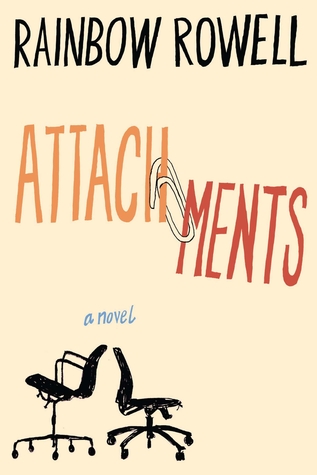 Attachments
Rainbow Rowell
Beth Fremont and Jennifer Scribner-Snyder know that somebody is monitoring their work e-mail. (Everybody in the newsroom knows. It's company policy.) But they can't quite bring themselves to take it seriously. They go on sending each other endless and endlessly hilarious e-mails, discussing every aspect of their personal lives.
Meanwhile, Lincoln O'Neill can't believe this is his job now- reading other people's e-mail. When he applied to be "internet security officer," he pictured himself building firewalls and crushing hackers- not writing up a report every time a sports reporter forwards a dirty joke.
When Lincoln comes across Beth's and Jennifer's messages, he knows he should turn them in. But he can't help being entertained-and captivated-by their stories.
By the time Lincoln realizes he's falling for Beth, it's way too late to introduce himself.
What would he say . . . ?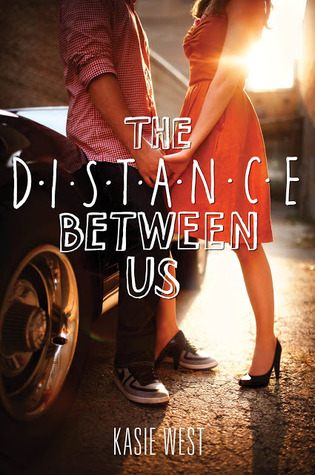 The Distance Between Us
Kasie West

Seventeen-year-old Caymen Meyers studies the rich like her own personal science experiment, and after years of observation she's pretty sure they're only good for one thing—spending money on useless stuff, like the porcelain dolls in her mother's shop.
So when Xander Spence walks into the store to pick up a doll for his grandmother, it only takes one glance for Caymen to figure out he's oozing rich. Despite his charming ways and that he's one of the first people who actually gets her, she's smart enough to know his interest won't last. Because if there's one thing she's learned from her mother's warnings, it's that the rich have a short attention span. But Xander keeps coming around, despite her best efforts to scare him off. And much to her dismay, she's beginning to enjoy his company.
She knows her mom can't find out—she wouldn't approve. She'd much rather Caymen hang out with the local rocker who hasn't been raised by money. But just when Xander's attention and loyalty are about to convince Caymen that being rich isn't a character flaw, she finds out that money is a much bigger part of their relationship than she'd ever realized. And that Xander's not the only one she should've been worried about.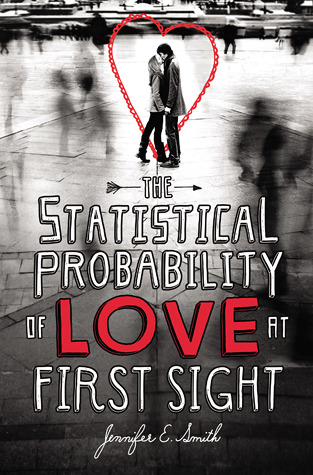 The Statistical Probability of Love at First Sight
Jennifer E. Smith
Four minutes changes everything. Hadley Sullivan 17 misses her flight at JFK airport, is late to her father's second wedding in London with never-met stepmother. Hadley meets the perfect boy. Oliver is British, sits in her row. A long night on the plane passes in a blink, but the two lose track in arrival chaos. Can fate bring them together again?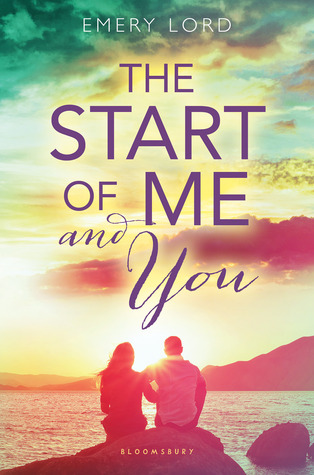 The Start of Me and You
Emery Lord
Brimming with heartfelt relationships and authentic high-school dynamics
The Start of Me and You
proves that it's never too late for second chances.
It's been a year since it happened—when Paige Hancock's first boyfriend died in an accident. After shutting out the world for two years, Paige is finally ready for a second chance at high school . . . and she has a plan. First: Get her old crush, Ryan Chase, to date her—the perfect way to convince everyone she's back to normal. Next: Join a club—simple, it's high school after all. But when Ryan's sweet, nerdy cousin, Max, moves to town and recruits Paige for the Quiz Bowl team (of all things!) her perfect plan is thrown for a serious loop. Will Paige be able to face her fears and finally open herself up to the life she was meant to live?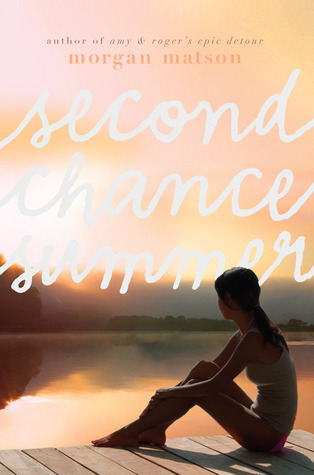 Second Chance Summer
Morgan Matson
Taylor Edwards' family might not be the closest-knit—everyone is a little too busy and overscheduled—but for the most part, they get along just fine. Then Taylor's dad gets devastating news, and her parents decide that the family will spend one last summer all together at their old lake house in the Pocono Mountains.
Crammed into a place much smaller and more rustic than they are used to, they begin to get to know each other again. And Taylor discovers that the people she thought she had left behind haven't actually gone anywhere. Her former best friend is still around, as is her first boyfriend…and he's much cuter at seventeen than he was at twelve.
As the summer progresses and the Edwards become more of a family, they're more aware than ever that they're battling a ticking clock. Sometimes, though, there is just enough time to get a second chance—with family, with friends, and with love.
Un jeu vers le soleil
Pascale Gingras
Véronique a besoin d'air?! Cet été, c'est décidé, elle ira travailler en Ontario, question de se dépayser un peu. Garder un enfant de 4 ans, pour elle, ce n'est pas un boulot très exigeant, mais à son arrivée dans la famille de Max, elle aura la surprise de constater que son petit protégé a un grand frère... de 19 ans?!
Secret et distant, Thierry a tôt fait d'intriguer Véronique, qui décide de se mettre sur son cas. Pourquoi refuse-t-il de sortir de la maison?? Et, surtout, pourquoi évite-t-il son regard?? Gagnant peu à peu sa confiance, Véronique découvrira le drame qu'il vit, ses craintes, ses douleurs profondes et essayera de l'aider. Même si c'est malgré lui.
Pour son premier roman, Pascale Gingras nous offre une histoire remplie d'humour et de bonne humeur, mais surtout délicieusement romantique. Un récit intense qui se déploie tout doucement, comme les nuages s'écartent devant le soleil.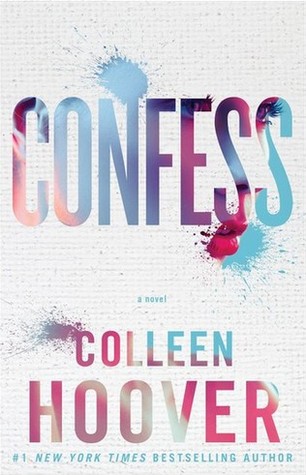 Confess
Colleen Hoover
Auburn Reed has her entire life mapped out. Her goals are in sight and there's no room for mistakes. But when she walks into a Dallas art studio in search of a job, she doesn't expect to find a deep attraction to the enigmatic artist who works there, Owen Gentry.
For once, Auburn takes a risk and puts her heart in control, only to discover Owen is keeping major secrets from coming out. The magnitude of his past threatens to destroy everything important to Auburn, and the only way to get her life back on track is to cut Owen out of it.
The last thing Owen wants is to lose Auburn, but he can't seem to convince her that truth is sometimes as subjective as art. All he would have to do to save their relationship is confess. But in this case, the confession could be much more destructive than the actual sin…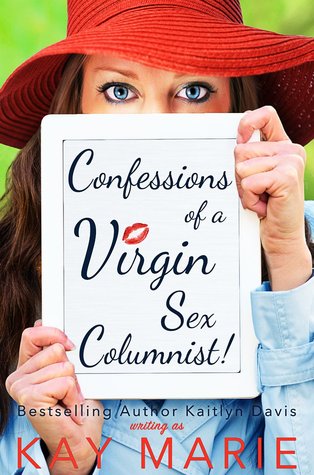 Confessions of a Virgin Sex Columnist
Kay Marie
My name is Skylar Quinn. I just moved to New York with my best friend Bridget, and I have a confession. Well, more than one. Okay, quite a few really. Fine, here goes!
Confession #1: I'm a sex columnist. Hold on, that's not really the confession. You see, I'm sort of a virgin...sex columnist.
Confession #2: I'm kind of in love with Bridget's older brother, Oliver. No, I was. No, I am. Wait, was? Am? Crap.
Confession #3: I've been avoiding Oliver for four years. Or I was until today, because he just moved in. Yes, you read that correctly. He's my new roommate. So that night we've both been pretending never happened, well, we might not be able to keep it a secret any longer.
And trust me, this is only the beginning.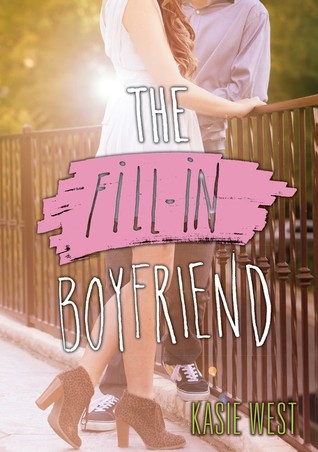 The Fill-In Boyfriend
Kasie West
When Gia Montgomery's boyfriend, Bradley, dumps her in the parking lot of her high school prom, she has to think fast. After all, she'd been telling her friends about him for months now. This was supposed to be the night she proved he existed. So when she sees a cute guy waiting to pick up his sister, she enlists his help. The task is simple: be her fill-in boyfriend—two hours, zero commitment, a few white lies. After that, she can win back the real Bradley.
The problem is that days after prom, it's not the real Bradley she's thinking about, but the stand-in. The one whose name she doesn't even know. But tracking him down doesn't mean they're done faking a relationship. Gia owes him a favor and his sister intends to see that he collects: his ex-girlfriend's graduation party—three hours, zero commitment, a few white lies.
Just when Gia begins to wonder if she could turn her fake boyfriend into a real one, Bradley comes waltzing back into her life, exposing her lie, and threatening to destroy her friendships and her new-found relationship.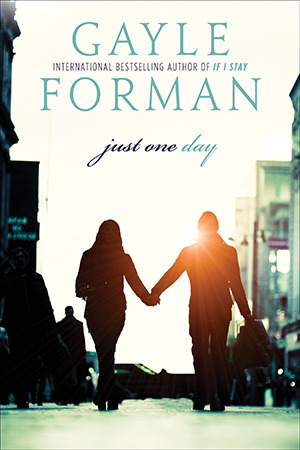 Just One Day
Gayle Forman
Allyson Healey's life is exactly like her suitcase—packed, planned, ordered. Then on the last day of her three-week post-graduation European tour, she meets Willem. A free-spirited, roving actor, Willem is everything she's not, and when he invites her to abandon her plans and come to Paris with him, Allyson says yes. This uncharacteristic decision leads to a day of risk and romance, liberation and intimacy: 24 hours that will transform Allyson's life.
A book about love, heartbreak, travel, identity, and the "accidents" of fate,
Just One Day
shows us how sometimes in order to get found, you first have to get lost. . . and how often the people we are seeking are much closer than we know.
The first in a sweepingly romantic duet of novels. Willem's story—
Just One Year
—is coming soon!
Something Borrowed
Emily Giffin
Something Borrowed tells the story of Rachel, a young attorney living and working in Manhattan. Rachel has always been the consummate good girl---until her thirtieth birthday, when her best friend, Darcy, throws her a party. That night, after too many drinks, Rachel ends up in bed with Darcy's fiancé. Although she wakes up determined to put the one-night fling behind her, Rachel is horrified to discover that she has genuine feelings for the one guy she should run from. As the September wedding date nears, Rachel knows she has to make a choice. In doing so, she discovers that the lines between right and wrong can be blurry, endings aren't always neat, and sometimes you have to risk all to win true happiness. Something Borrowed is a phenomenal debut novel that will have you laughing, crying, and calling your best friend.
Those are my recommendations! You can just click on the book covers to get to the books' Goodreads pages. Two of these books were sent to me in exchange for an honest review, but the others weren't. I hope you have a good time reading (and swooning)!